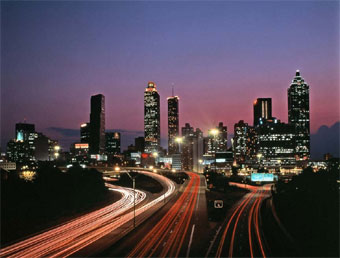 As a major regional financial center and the seventh-largest metropolitan area in the United States, Atlanta is a vibrant environment for both living and investing.
What makes the situation here unique? New building has stopped – while the population continues to grow rapidly. We expect home values and rent to increase accordingly.
Growth with a solid foundation. Atlanta is the fastest-growing city in the nation, with a population increase of morethan 1.2 million since 2000. But as home to 15 Fortune 500 usinesses and a large housing stock, the region has not experienced the "real estate bubble" other areas have seen. That means home values here are based in reality and more likely to remain stable.
Favorable rent-to-investment ratio. Atlanta's stable rental market keeps vacancies low, rents robust, and the ratio of rent to home value high. That means more reliable cash for investor/owners.
Favorable landlord laws. In many regions, the prospect of being "stuck" with one bad tenant can sour the entire investing experience. Here, the laws favor responsible landlords, and hardship is not considered a valid excuse for non-payment of rent. Our management service removes the headache of becoming a landlord, and the laws here mitigate the risk.